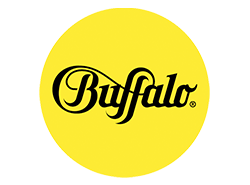 Buffalo, your ultimate destination for bold and cutting-edge style!
We believe that fashion is much more than just dressing up: it's a form of expression, a statement of individuality, and an invitation to be fearless.
Since our beginnings in 1979, Buffalo has evolved into an iconic brand recognized worldwide. Our approach is based on the fusion of unique styles, creating pieces that ignite imagination and make a lasting impression.