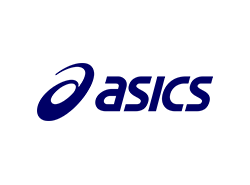 Fill your mind with energy and lift your spirits with Asics. When it comes to running, Asics comes into play. Shoes and clothing made with high quality components and materials and with the latest technologies applied to the world of sports fashion.
A wide variety of designs adapted for men, women and the youngest members of the family, so that you not only feel comfortable but also follow the latest trends.
Discover in esdemarca.com the best selection of clothing, footwear and accessories for your workouts or your sporting escapades.
Asics: Sound Mind, Sound Body.

Esdemarca · Copyright © Fusion Lab, S.L. 2022 | Legal warning | B66138827 · Manzanares, 4, 28005 Madrid (Spain) · consultas@esdemarca.com · +34 91 769 72 17