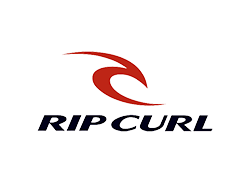 Rip Curl is one of Australia's largest clothing manufacturers and distributors.
The Rip Curl collection is designed to accompany you in your workouts, collections of wetsuits, swimsuits, surf clothing and much more.
With a precise and high-quality design so that you perform at your best and look your best version.
Rip Curl, for persons who move.

Esdemarca · Copyright © Fusion Lab, S.L. 2022 | Legal warning | B66138827 · Manzanares, 4, 28005 Madrid (Spain) · consultas@esdemarca.com · +34 91 769 72 17