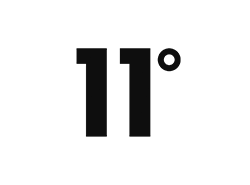 Emerging on the horizon of contemporary fashion, 11 Degrees has left an indelible mark since its creation. Inspired by the energy of the streets and fueled by passion and innovation, our brand has consistently evolved to become a globally recognized icon.
Every garment bearing the 11 Degrees seal is a statement of cutting-edge and style.
Join us at the crossroads of innovation and style.